---
Cute Happy Birthday Messages for Her
---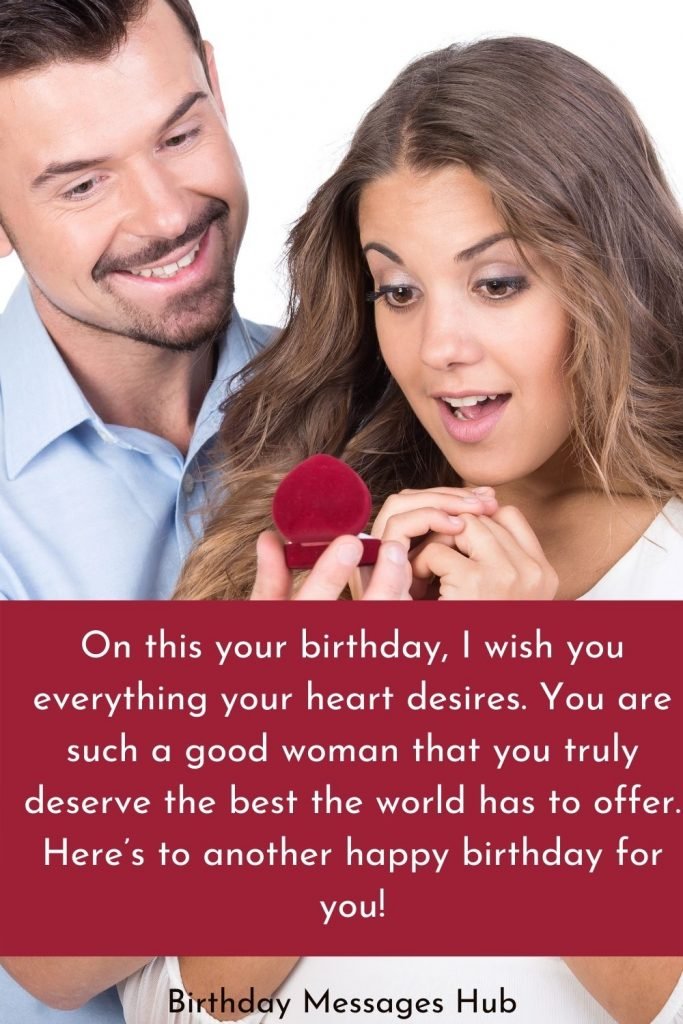 ---
On this your birthday, I wish you everything your heart desires. You are such a good woman that you truly deserve the best the world has to offer. Here's to another happy birthday for you!
---
At the start of each day, I drop to my knees and thank the heavens for you. You have changed my life and warmed my heart in more ways than you can ever know. Happy birthday, love!
---
---
Hey birthday girl, celebrate hard and party even more! Today is your day to be adored!
---
From the minute I saw you, I was hooked. Your eyes, your smile, all of it… perfect! I am so glad to be able to call you my girlfriend.
---
---
Wishing you the jolliest and happiest birthday ever, my sweet!
---
Happy birthday to my lovely girlfriend! You are incredibly special to me and I cherish our days together. Here's to many more in our future!
---
To my cutie pie, here's wishing you the sweetest of birthdays! Love, xxx <3
---
Birthday girl, I want to spend the rest of my life with you, be with you night and day forever. Happiest of days to you!
---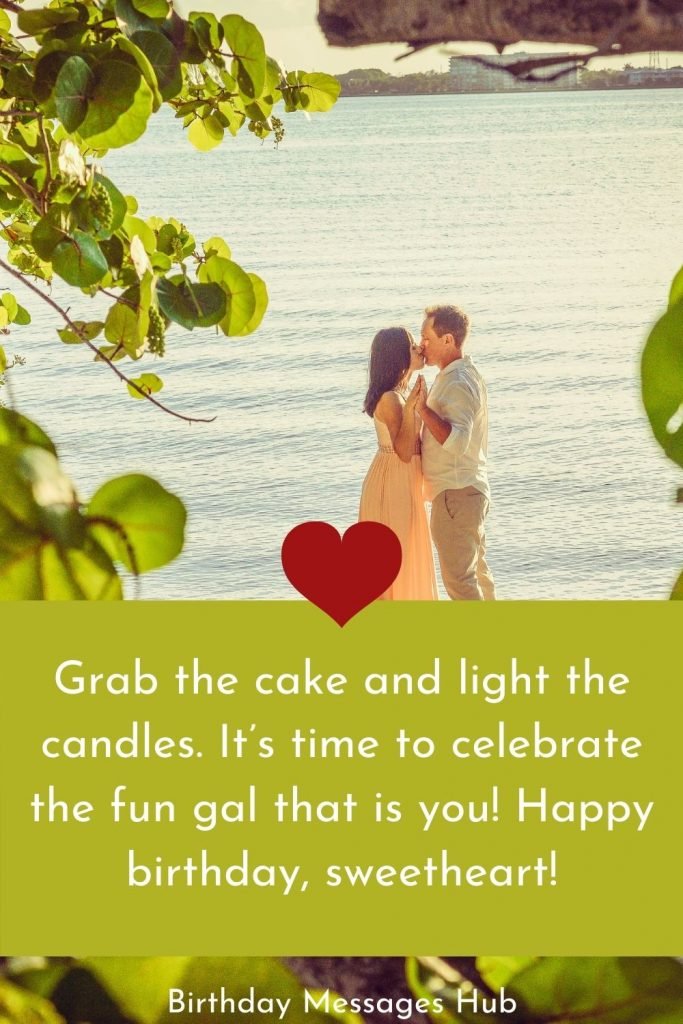 ---
Grab the cake and light the candles. It's time to celebrate the fun gal that is you! Happy birthday, sweetheart!
---
Whether it's a celebration of champagne and strawberries or pizza and soda, I am so happy to spend your birthday with you! Happy birthday, my dear!
---
---
Today, I want you to know how special you are to me. Your eyes show the wisdom of your life. Your lips speak the lovely words of a kind and generous woman. And, your heart shows empathy beyond measure. Here's to you and all of the best things life has to offer.
---
For you, I will do anything to make sure your day is a good one. Happy birthday, my sweet!
---
---
Hold my hand and walk with me. Let's be as happy as can be. Happy birthday, my love!
---
It's your special day! Let's have the time of our lives today celebrating the wonderment that is you.
---