---
Sweet Happy Birthday Messages for Her
---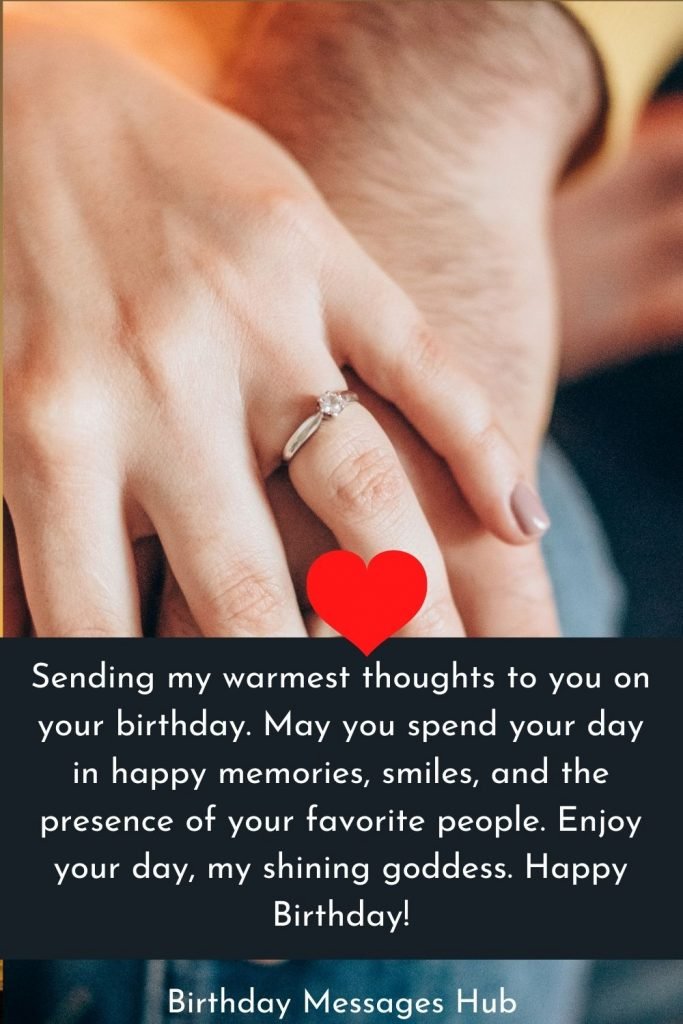 ---
Sending my warmest thoughts to you on your birthday. May you spend your day in happy memories, smiles, and the presence of your favorite people. Enjoy your day, my shining goddess. Happy Birthday!
---
Life is a path lined with flowers in bloom when I walk hand in hand with you. I'm so lucky to call you mine. Happy Birthday, my sweetest love.
---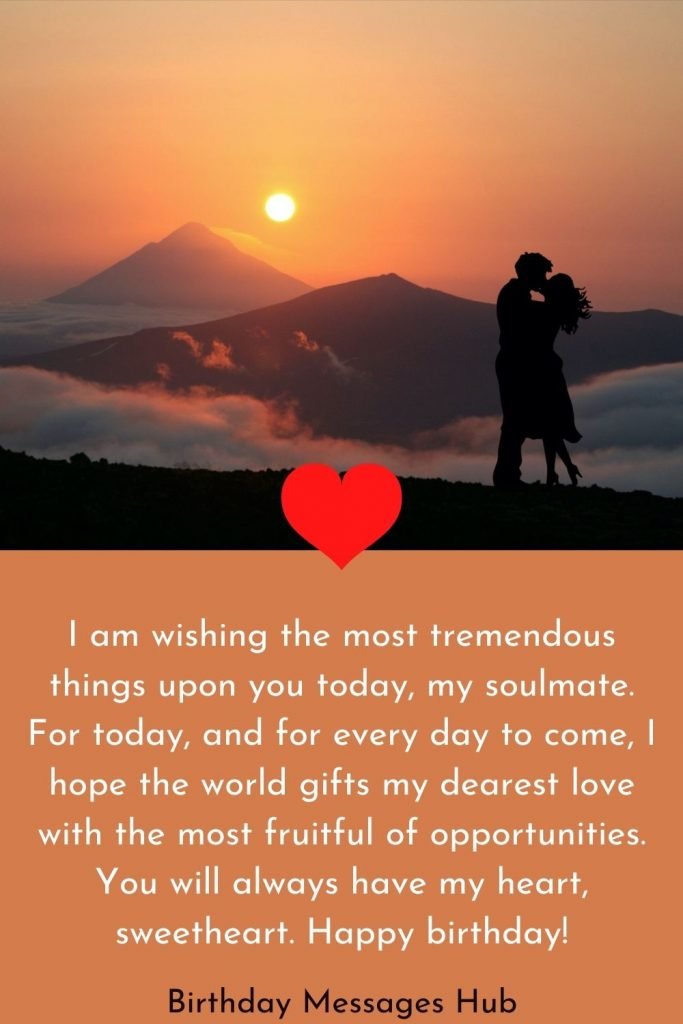 ---
I am wishing the most tremendous things upon you today, my soulmate. For today, and for every day to come, I hope the world gifts my dearest love with the most fruitful of opportunities. You will always have my heart, sweetheart. Happy birthday!
---
I am certain that all of the gifts that you receive today will truly pale in comparison to how you gift my life with your presence every single day, sweetheart. I hope you always stay by my side. You are an angel, my dearest love. Happy birthday!
---
---
Happy Birthday to the heart of our family. May the world revolve around you today, the way we always do. You have all our love, today and always.
---
You are my rock, my anchor, and my strength, and you do it with the softest smile and gentlest heart. Happy Birthday to you, may it be every bit as perfect as you are.
---
Candles seem redundant when your smile alone could light up the whole world. You have been lighting up mine since the day we met, baby. I am reminded of how insanely lucky I am every single day. Today, I am sending you all of my love on your birthday. I hope that we will have even more momentous occasions to celebrate together as a couple, in the near and distant future alike! I adore you, honey.
---
One special day is not enough for the woman that makes me feel so special every day. You deserve all the magic of the world and I will be right here reminding you of that every day. Happy Birthday, my sweet princess!
---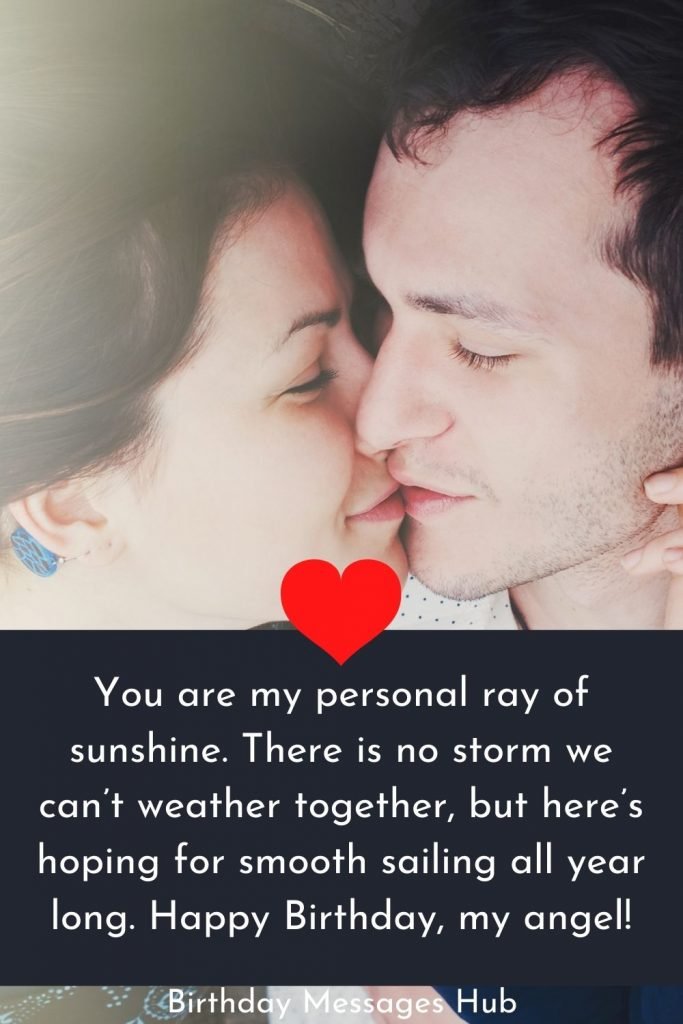 ---
You are my personal ray of sunshine. There is no storm we can't weather together, but here's hoping for smooth sailing all year long. Happy Birthday, my angel!
---
Wishing the sweetest birthday, to my one true love. What I really want to give you today is your very own set of rose-colored glasses so that you could see the world the way I see it with you by my side. Happy Birthday, my dearest love.
---